From a basement in Wheelsbridge town, Linköping, Sweden (and some stages). It belongs to an age long since past.
Read the reviews about some of the tunes, you find them here!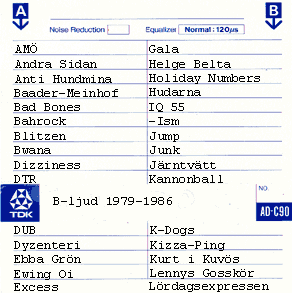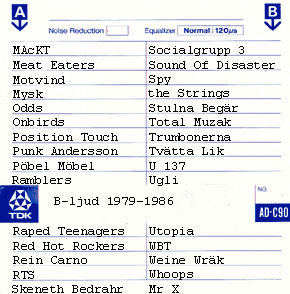 The sound is here in mp3 encoded with MusicMatch Jukebox 6.00.


"If all stop then I drown,
in dark tones from another time."
quotation of "Ytan" by Bwana/Jump.