IQ 55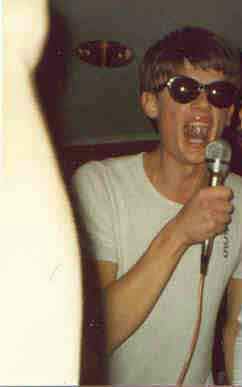 Leffan, Grottan Feb 2, 1979
Leif Larsson: Voice
Svante Pohl: Guitar
Jan Levin: Guitar
Ola Engström: Guitar
Lars Rehn: Guitar
Mr. X: Bass, Choir
Björn Johansson: Bass
Jacob "Jalle" Sickenga: Bass
Mats Hult: Drums
Rolf Holmström: Drums
Text: L Larsson
Music: S Pohl
February, 1981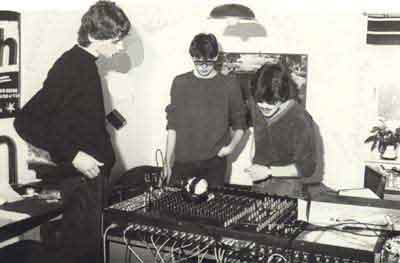 Jalle, Leffan, Bosse 1981
Recording of Arnes Korvbar at Stentorpsvägen, Sven Dolling's room. As can be seen, 8 input channels of the mixer were not ready at this time. The 8 channels tape recorder was not bought yet, two 2-channels Revox machines were used instead and a Tandberg recorder for echo. A picture from the past when the engineers programmed via the soldering-iron and compiled via the mechanical mounting.
Drifternas mystik (2:45)
Ensamma pojkar (2:46)
Kristaller ( 2:48)
Människor (3:56)
Live at Grottan 1979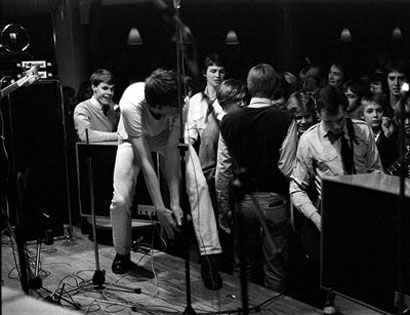 (B-Sound's first punk live)
The guitar tube amplifiers were powered by Ringhals nuclear power plant, the B-sound mono tape recorder was powered by green batteries.

Identitet (3:26)
2 (2:51)
3 (2:01)
4 (3:05)
5 (0:32)
Livet är en bluff (1:11)
Våld (3:13)
Jag vill av(A part of this reused by Ramblers in the track "Porslin") (3:28)
9 In the map "Censored"
10 (0:12)
13 (0:08)
15 (0:15)
16 (2:21)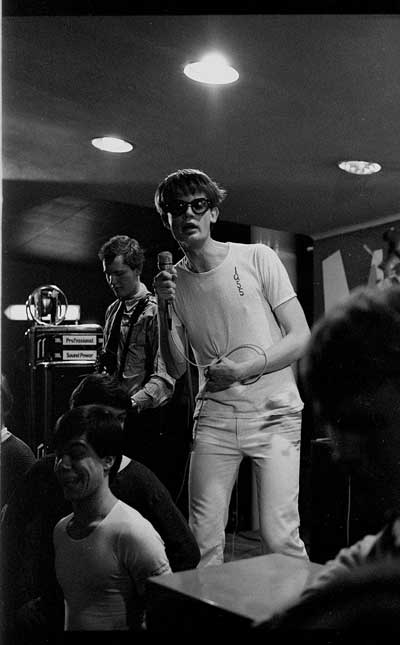 Live at Grottan February 1980
Presented with love by: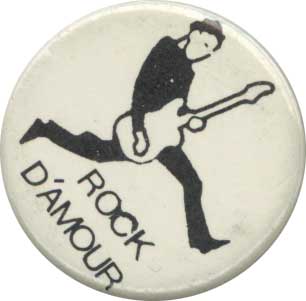 Anti-Nuclear event.


Another side (Not approved yet)
Identitet (3:34)
Drömmar (3:39)
Epos by Leif Larsson (Not approved yet)
Ofarlig kärnkraft (Not approved yet)
Tomma ord (3:02)
Telefon (4:30)
Bara svårigheter (3:12)
Baltazar (Not approved yet)
Satsa på dig själv (3:22)
Stanna kvar + Livet är en bluff (balladen) (4:51)
Du är så sårbar (2:41)
Jag vill inte ha (1:29)
Make yourself voice:
The final cut 1983
3 unique songs, the three finally recorded now on this official IQ homepage. (They are recorded by another studio, an A-Sound studio)
Alla klockor som slår (4:09)
Vår rätt (3:32)
Hägringar (2:58)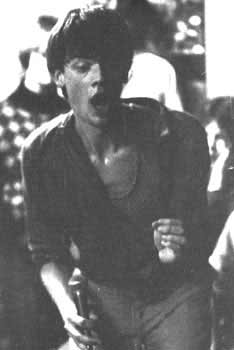 Legal
The music is made available with approval by STIM/n©b.
The sound from Arnes Korvbar is published by permission of Jörvars Gosskör.