Knock Out!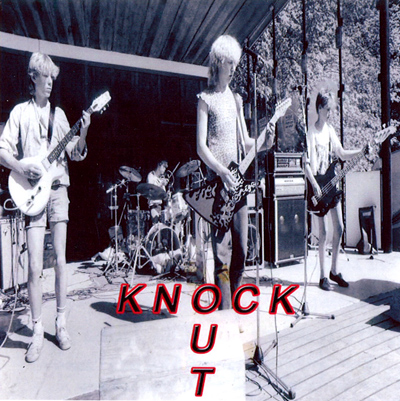 Christer Johansson: Voice, Guitar
Rickard Fagerlund: Drums
David Book: Guitar
Jan Häger: Bass
Text/Music Knock Out: R Fagerlund / C Johansson
Text/Music all other tracks: C Johansson
We made a memorable, but to some part forgotten recording at the legendary Bosse Sound in Hjulsbro the summer 1985. The recording took 8 hours including mixing. We got the recording on a cassette tape which we then duplicated to some sales ...
/Christer July 2009
B-Sound 1985
Knock out/ All we want (2:54)
We gotta get out of this place (2:45)
Call me (2:57)
I hate school (2:14)
We don't wanna grow up (2:05)
Tony (2:21)
Suicide (2:34)
Legal